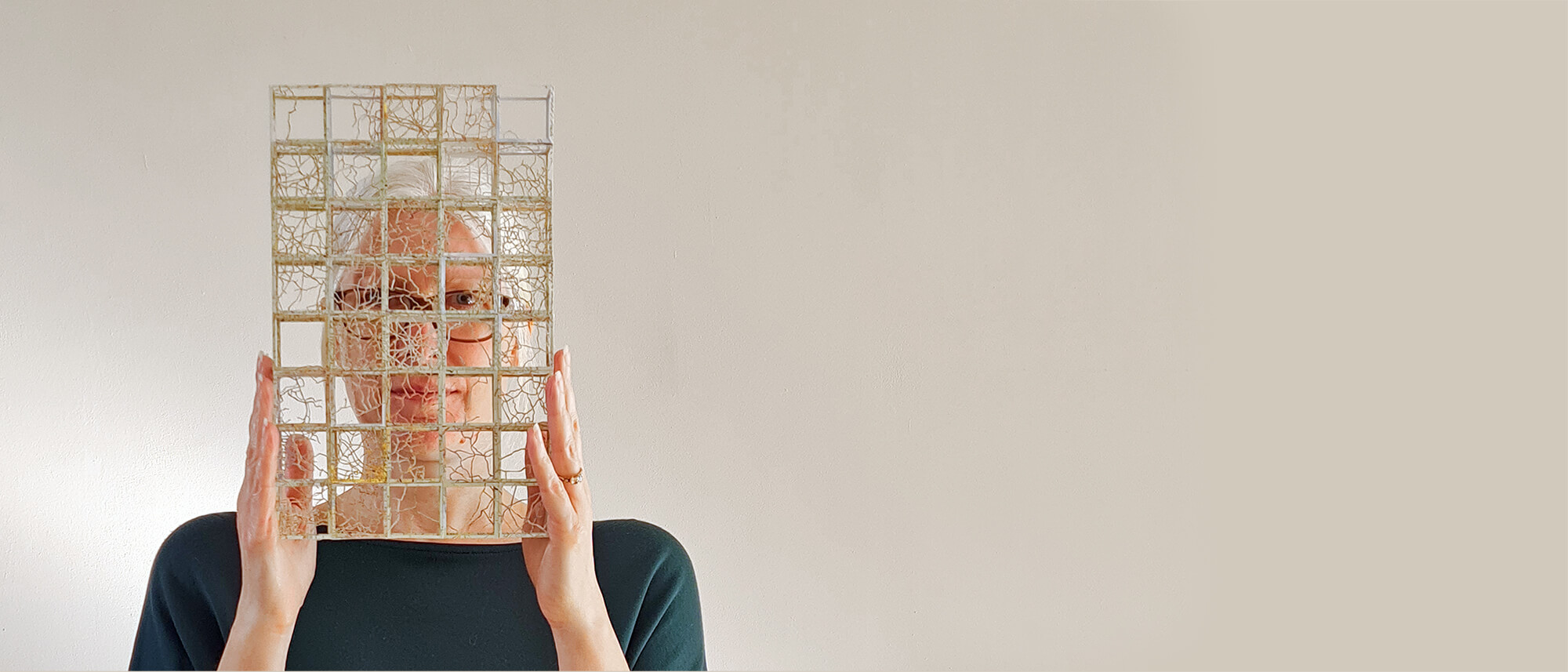 ARTIST BIOGRAPHY

Lives and works in Oxford, UK.
I have worked almost exclusively with paper for over a decade, often using intricate cutting techniques to create layers, series or multiples.
I am currently enjoying creating collections of layered land/townscapes alongside studying part-time at Oxford Brookes University towards a PhD by Practice. My altered books and maps stem from this research.
My work with documents from the public domain bridge imagination, memory and reality through a connection to place. They are a way of exploring individual and collective memory and our implicit understanding of the role of paper as a means of communicating information can be challenged when this information is altered.
Maps and books shape our perception of the world around us. By removing some of the information we are presented with familiar, and yet altered, text and images leading us to make our own associations and take our own journeys. Maps and books are especially open to this type of interpretation because we are used to placing and orienting ourselves within them.
A sense of time is embedded in these works, from the date of original publication, to the residual 'traces' of ownership, coalesced with the slower sense of time of the making process.
Similarly, my layered papercuts intrigue us because of how the material is used; utilising the simplicity of the coloured paper to express the landscape around us.
EDUCATION

2021 - present Oxford Brookes University, part-time PhD by Practice, Fine Art
2019 – 2020 Oxford Brookes University, Oxford, MFA Fine Art (distinction)
2003 – 2004 University of Wales Institute, Cardiff, PGCE: Secondary Art and Design
2000 – 2003 Camberwell College of Arts, London, BA (Hons) Visual Arts: Drawing (2:1)
TALKS
2023
Paper Alive (and Talking Back!)
IAPMA Annual Congress
Dresden

Poetry Under the Knife: Altering Texts Through Papercutting
Paper and Poetry Symposium
The Centre for Material Texts, Cambridge University and The Paper Foundation, Kendal

PUBLICATIONS
Paperart Calendar, Schluenung Publishing House, Germany, featured artist, 2023
The Oxford Art Book, 2 featured papercuts, 2018

MEMBERSHIPS

IAPMA (International Association of Paper Makers and Artists)

CURRENT ROLES
Board Member for Oxfordshire Artweeks