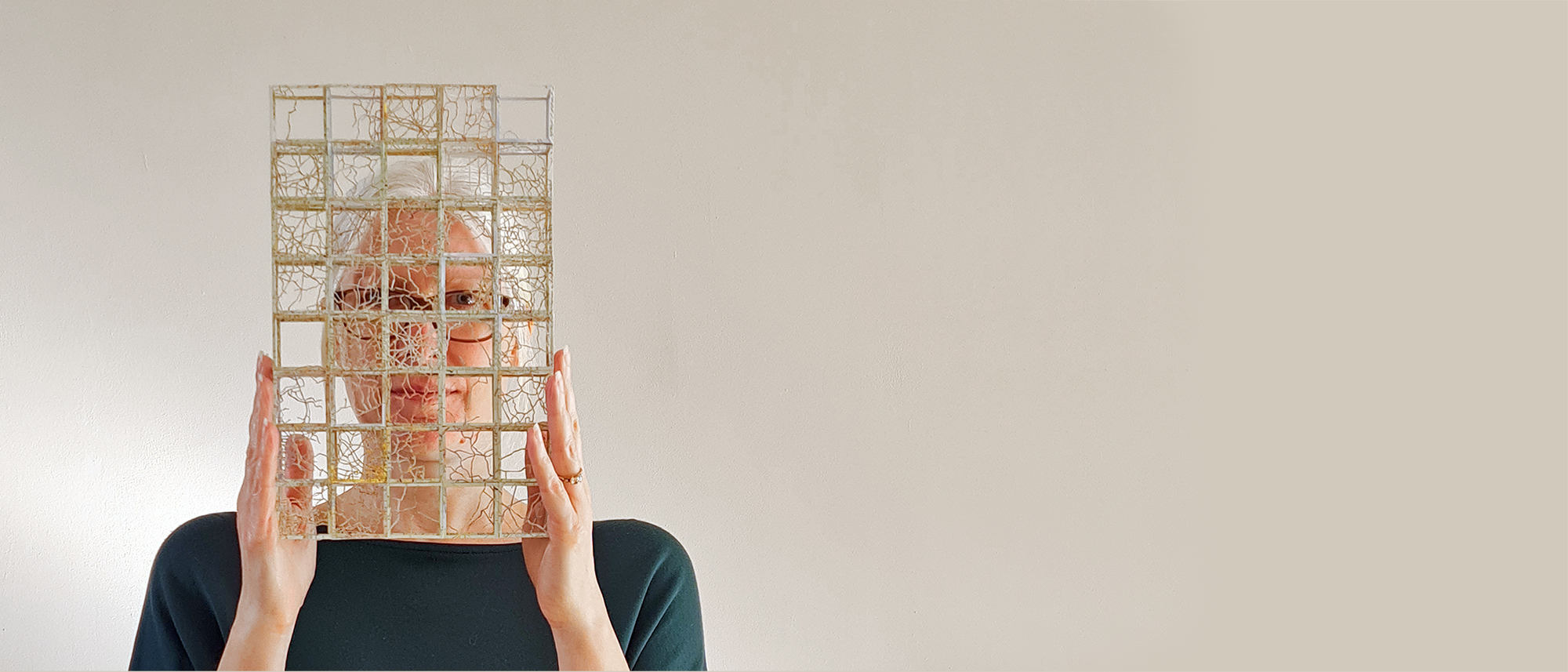 ARTIST BIOGRAPHY

Based in Oxford, Kate has recently completed an MFA in Fine Art with Distinction at Oxford Brookes University.
She has worked almost exclusively with paper for over a decade, often using intricate cutting techniques to create layers, series or multiples.
Her map works bridge imagination, memory and reality through a connection to place. She says of her work: "Maps shape our perception of the world around us. Our implicit understanding of them means that we rarely question the information they contain. By altering them we are presented with familiar, and yet unreadable, information leading us to make our own associations and take our own journeys. Maps and books are especially open to this type of interpretation because we are used to placing and orienting ourselves within them."
A sense of time is embedded in these map works, from the date of original publication, to the residual 'traces' of ownership, coalesced with the slower sense of time of the making process.
Influenced by many contemporary Paper Artists, including Barbara Wildenboer and Thomas Demand, her work addresses our collective memory and experience often drawing on environmental concerns and our impact as a species on our surroundings.
Her layered papercuts exploit the simplicity of cut and layered paper in expressing the landscape around us.
EDUCATION
2019 – 2020 Oxford Brookes University, Oxford, MFA Fine Art
2003 – 2004 University of Wales Institute, Cardiff, PGCE: Secondary Art and Design
2000 – 2003 Camberwell College of Arts, London, BA (Hons) Visual Arts: Drawing

PUBLICATIONS

The Oxford Art Book, 2018, 2 featured papercuts

MEMBERSHIPS

CURRENT ROLES
Board Member for Oxfordshire Artweeks
Board Member for Oxford Art Society